Astronomy Picture of the Day (APOD) Chrome Extension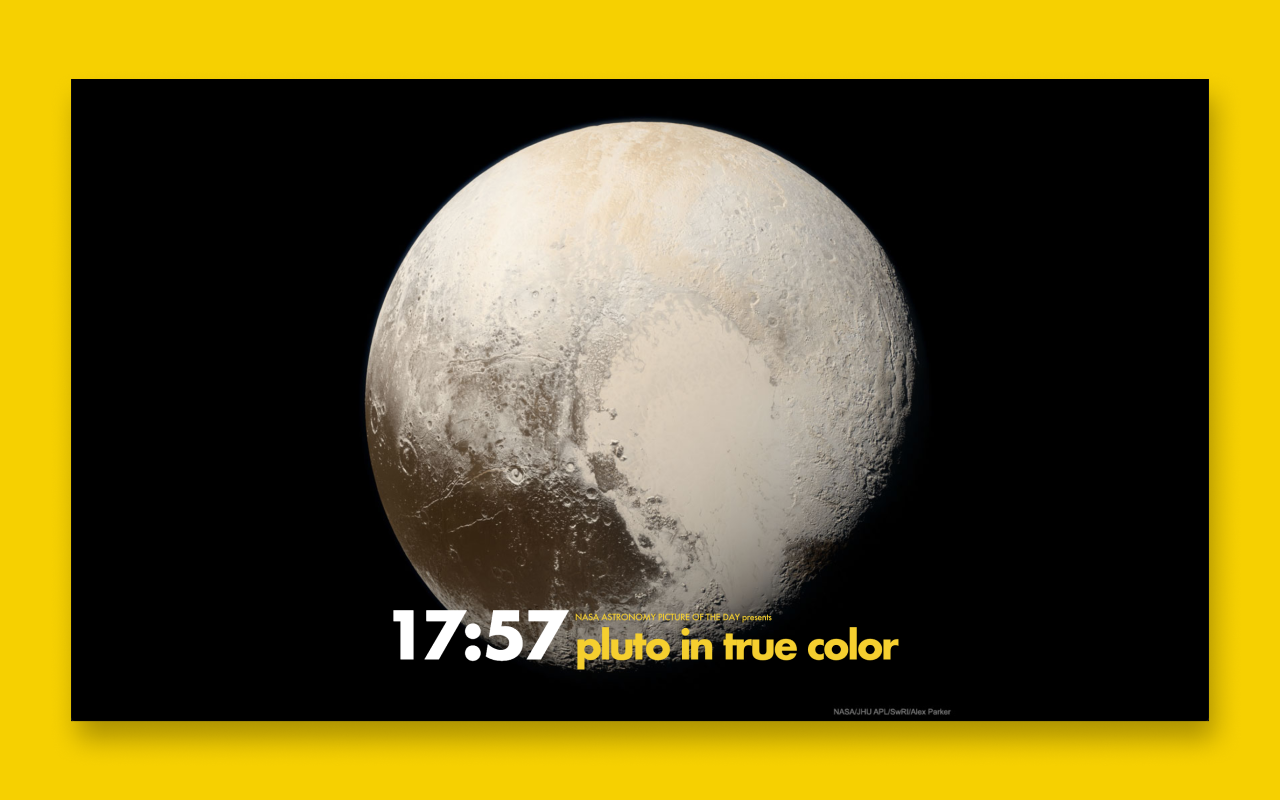 Download it from the Chrome Web Store.
In NASA's Budget Request for each year, there's always a section dedicated to "education." This number changes according to the priorities set from administration to administration. Recently, as much as $119M was allocated towards education in 2015, before getting cut entirely for 2019 and 2020, as funds are redirected to "NASA's core mission of exploration" in response to the Trump administration's directive to return to the Moon by 2024.
A main motivation of funding education is to convince the American public that NASA is valuable and worthy of every dime. It's a perpetual PR battle—one that was fought even at the height of the Apollo program—to the common refrain: "why are we spending money in space when there are plenty of problems here on Earth?" This is certainly a valid critique, and one that's rather difficult to address satisfactorily, given the unpredictable nature of technological innovation. Perhaps because of these critiques, NASA has launched a number of successful education programs and initiatives in response.
One of NASA's most successful education programs is Astronomy Picture of the Day, or APOD. As its name suggests, "each day a different image or photograph of our universe is featured, along with a brief explanation written by a professional astronomer." Since its launch in June 1996, it's become one of the most popular websites across all federal agencies. It surpassed a billion page views in 2012, and is translated to 21 languages daily. APOD would go on to win the Klumpke-Roberts Award in 2015 "for outstanding contributions to public understanding and appreciation of astronomy." During its illustrious 20+ year history, however, the APOD website has not received much attention visually, and appears rather outdated in 2019.
My aim with this project is to translate APOD to a wider audience, whom might not otherwise habitually open APOD on a daily basis. Plus, this is also a fun side project to work with NASA's APIs and get my feet wet with development for the Chrome browser.
Extensions that display information (pictures, todo lists, weather, etc.) are not new; they've been around since browser tabs have been a thing. Of all the APOD extensions in the Chrome store, I wasn't able to find one that quite met my wants or taste. Too often they were overly cluttered with information, unnecessary icons or tabs, or weren't able to elegantly handle pictures of various aspect ratios that update each day. Rather than a pleasant, welcoming experience as you transition into a new tab, the experience was often a jarring one; like a stick that repeatedly prodded at the perfectionist in me. My goal for an ideal extension is not to distract you from your original intent when opening a new tab.
One extension that's been a fixture in my Chrome repertoire has been Momentum. It displays a new landscape photo each day along with the time when you open a new tab. In recent years, the extension has gotten too bloated for my liking with features like todo lists, links, quotes, mantras. From the perspective of a business, this is perfectly understandable, but it does arouse in me the desire to return to simpler times. So for my APOD extension I chose to include the time, rather prominently, to act as a gentle reminder to stay on task.
As for visual inspiration, I was recently perusing the original film posters for 2001: A Space Odyssey. I particularly liked the sense of optimism and adventure these posters invoked. Admittedly, those emotions were to a large degree elicited by the imagery, which for APOD, is out of my control.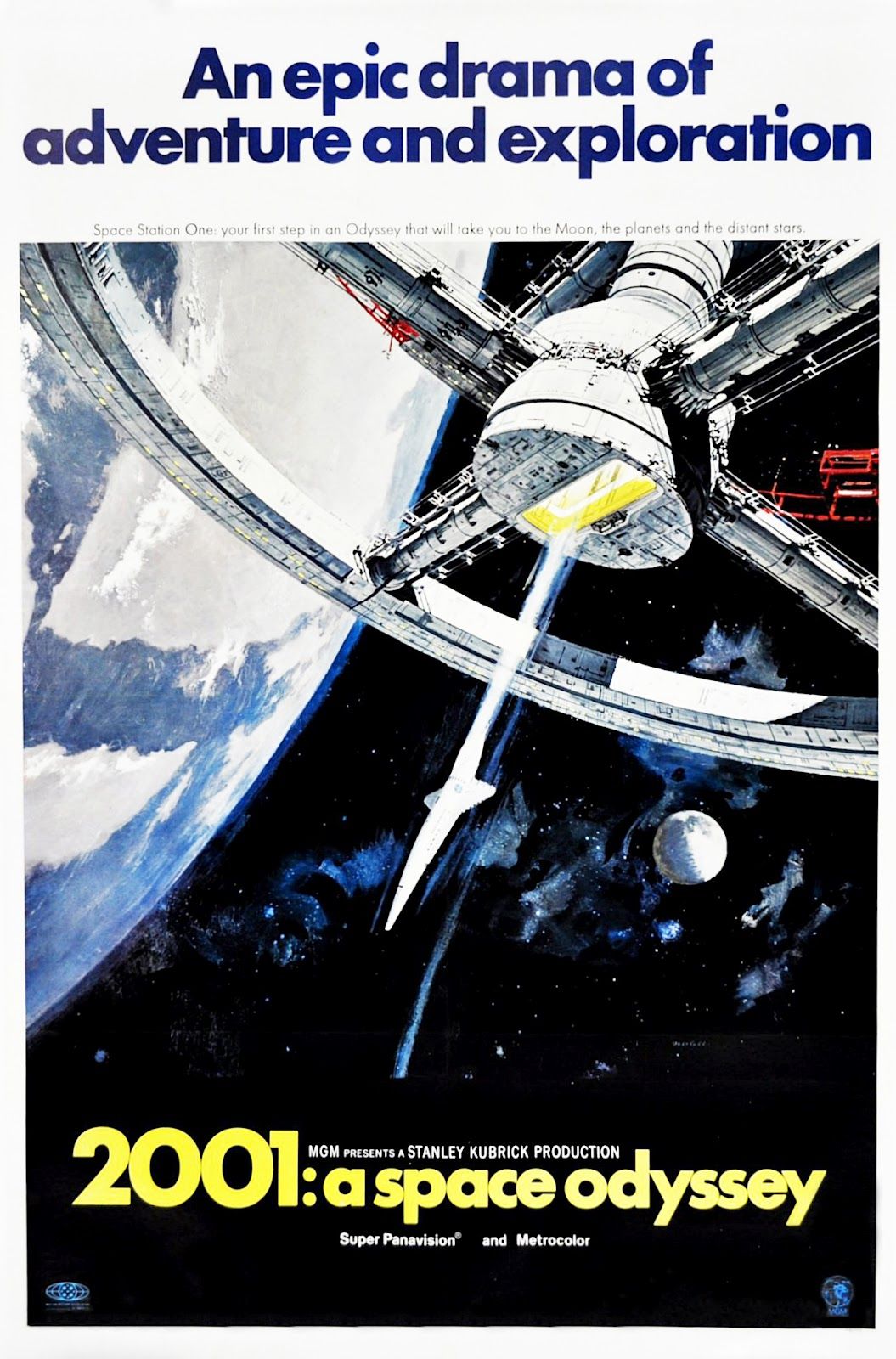 After some visual explorations: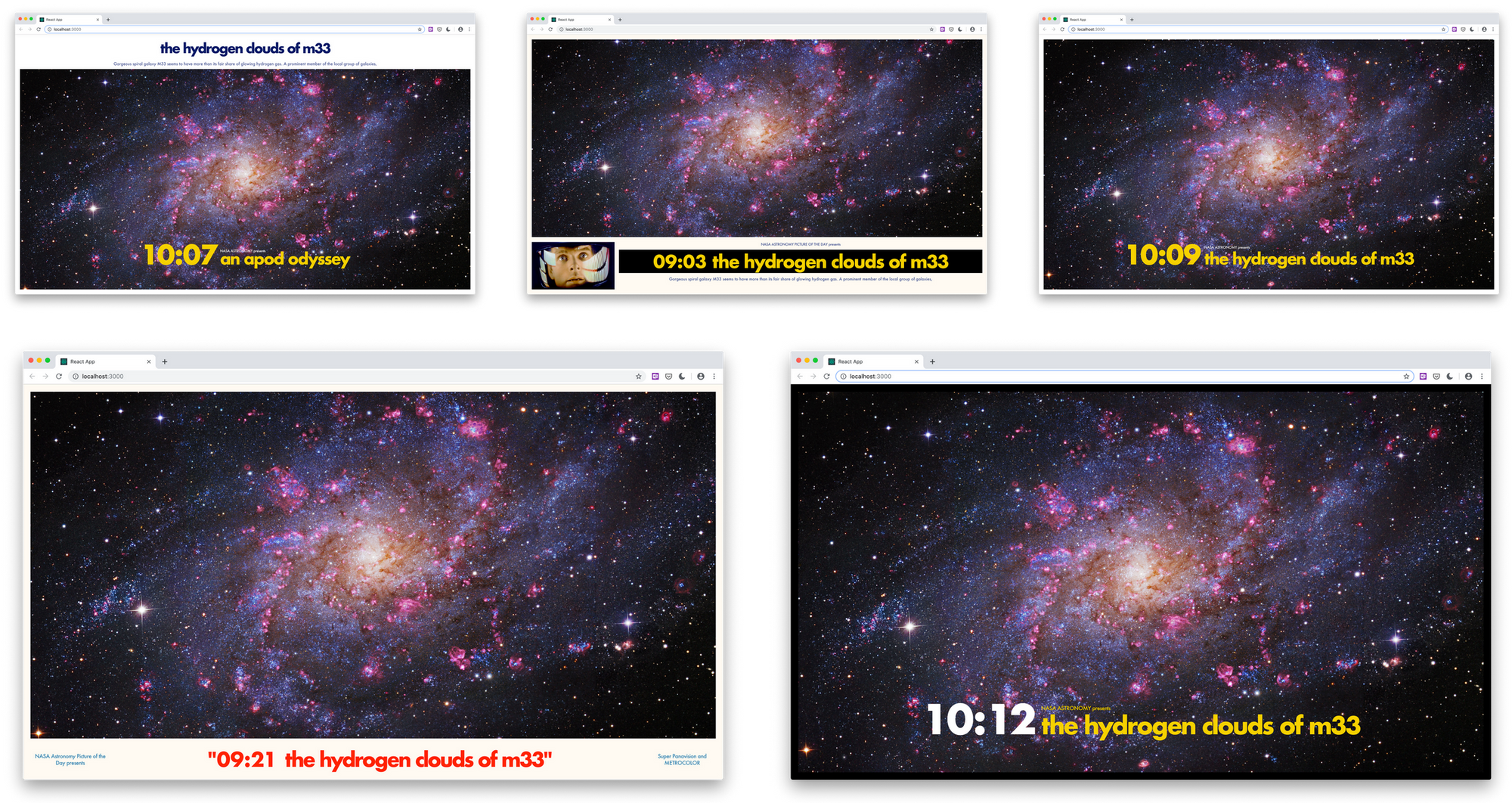 I ultimately landed on something clean and simple for v1: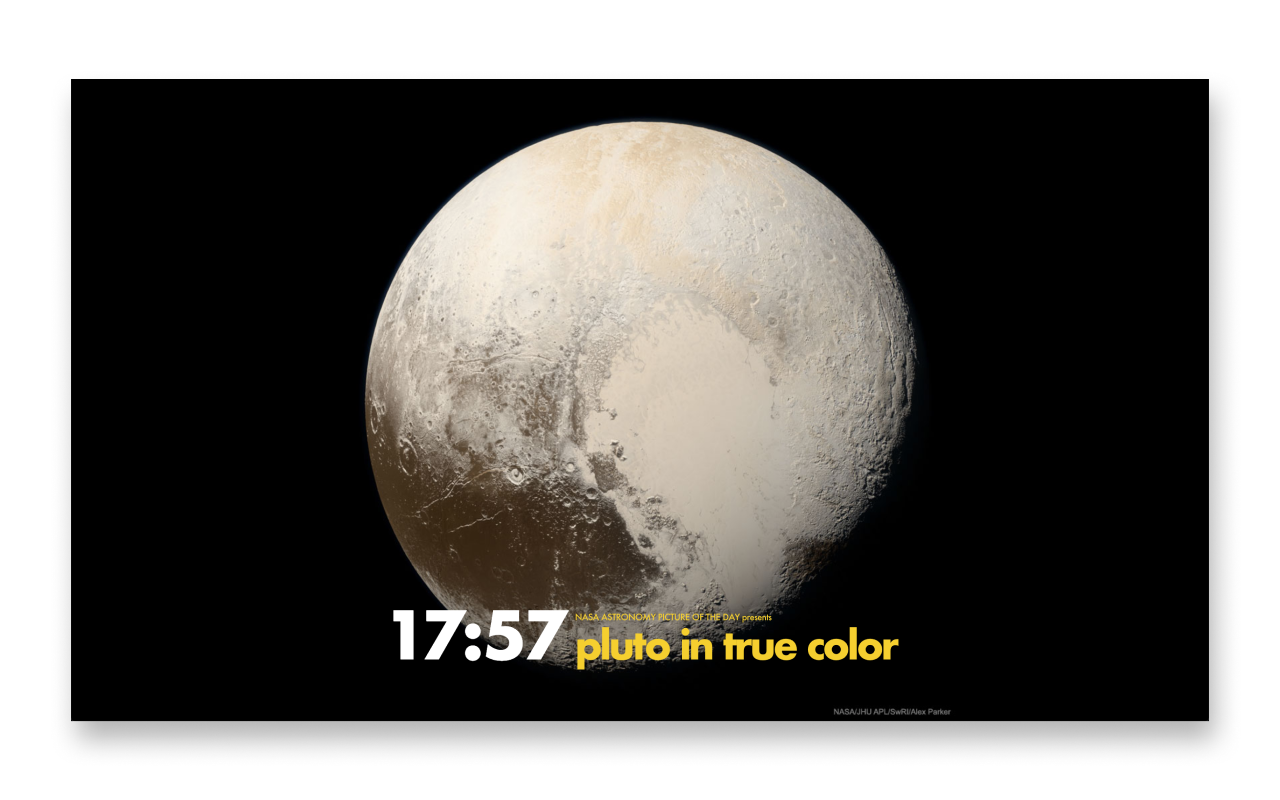 To my eyes, something still feels "off," depending on what image NASA selects for that day. I've attempted to rectify this by automatically changing whether the full image is displayed (if it's in portrait) or to fill the browser container (if it's in landscape). At the end of the day, good beats perfect. So I'd love to hear your feedback and keep iterating on this project!
Download it from the Chrome Web Store.